The Office of the Political Ombudsman (OPO) was established as a commission of Parliament, to conduct investigations in accordance with the provisions of the Political Ombudsman (Interim) Act, 2002.
The Ombudsman is an official appointed by the Governor-General by instrument under the Broad Seal after consultation with the Prime Minister and the Leader of the Opposition. The Political Ombudsman has a significant degree of independence, and is charged with representing the interests of the public by investigating and addressing complaints reported by individuals.
To help protect the political parties and all their adherents against violation of their rights, abuse of powers, error, negligence, unfair decisions and mal-administrational in the political arena, that would impact on the overall administration of the country as it advances.
This Office will be steadfast in ensuring that political representatives, those aspiring to political office and constituents enjoy a fair and just electoral process as well as wholesome representation that will positively influence the growth and development of a transparent and efficient system of governance in accordance with the Agreement and Declaration on Political Conduct, 2005 and the Political Ombudsman (Interim) Act, 2002.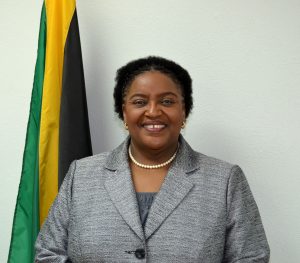 Honourable Mrs. Donna Parchment Brown, a daughter of St. Bess, was sworn in on the 16th day of November 2015, by the Most Honourable, Sir Patrick Allen, ON GCMG CD KStJ, to serve Jamaica as Political Ombudsman, pursuant to the Political Ombudsman (Interim) Act, 2002.
An Attorney At Law by profession, she is a graduate of Hampton School for Girls, the University of the West Indies, and the Norman Manley Law School. She was called to the Bar on October 8th, 1981.
Political Ombudsman's Message
The Agreement and Declaration on Political Conduct (the Code) is signed as a renewal of a process for political tolerance at every level. The Code governs the conduct party functionaries in and out of Election.
Through the Code, our politicians say, we know the right thing, we will try to do the right thing, we agree to be held accountable by the Political Ombudsman and to hold our team accountable when, despite our best effort, we fail, whether in or out of election time.
"The Code still leaves the power of sanctions … in political parties … a weakness […] It imposes tremendous obligation on political parties … disciplining their own"
Bruce Golding, September 20, 2005
"Let the word go out that together Political leaders in Jamaica joined hands with all out well-thinking citizens … stamp of peace, decency and respect … in the conduct of the nation's business…"
PJ Patterson, September 20, 2005