Posted on June 10, 2019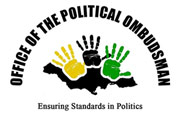 In seeking to advance its efforts at political engagement of the public and politicians in dialogue, the Office of the Political Ombudsman, earlier this month, hosted a team from the Commonwealth Secretariat.
Head of the Secretariat's Good Offices for Peace Governance and Peace Directorate and her colleagues, met with the Political Ombudsman and various groups, in a series of Focus Group sessions aimed at garnering information to inform the actions of the Political Ombudsman, aimed at:
Reducing political conflict, including 'public utterances' that may divide, demean, or incite
Enhancing political appreciation for the benefits of consensus within a competitive environment
Improving policy-making and good governance; and
Increasing participation of women in political parties with a view to reducing conflict.
Do you know about dialogue spaces such as?
National Partnership Council
Vale Royal Talks
Office of the Political Ombudsman
Dispute Resolution Foundation – Mediations
PMI Interventions
Restorative Justice Centres
CDC's, DAC's, and PDC's
Please name any other dialogues in Jamaica.